Move a random opponent to one of my property if dice roll is higher than 8/9/10 with less than 16 turns left.
Use it to remove debuffs placed on you.
After an opponent has just loaned, bankrupt them with the move to secure forced toll and possibly a big win.
Combo it with toll boosting cards such as Symbol of Wealth to improve the average and overall toll you can take!
Use Dice Control towards the largest range (10-12) to activate the effect. However, even if your dice fails, there is still a chance the range can be met with random roll. Overall, the success rate of EC is 71.1% for 60% dice control, and 53.78% for 36% dice control.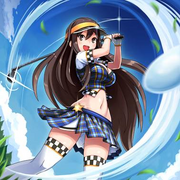 Community content is available under
CC-BY-SA
unless otherwise noted.